Earth tone color concept inspired from the sustainability
Specially used the earth tone color as the bottle design, which is inspired by the concept of sustainability. Through different earth colors to bring out the message of protection of ecology and environment.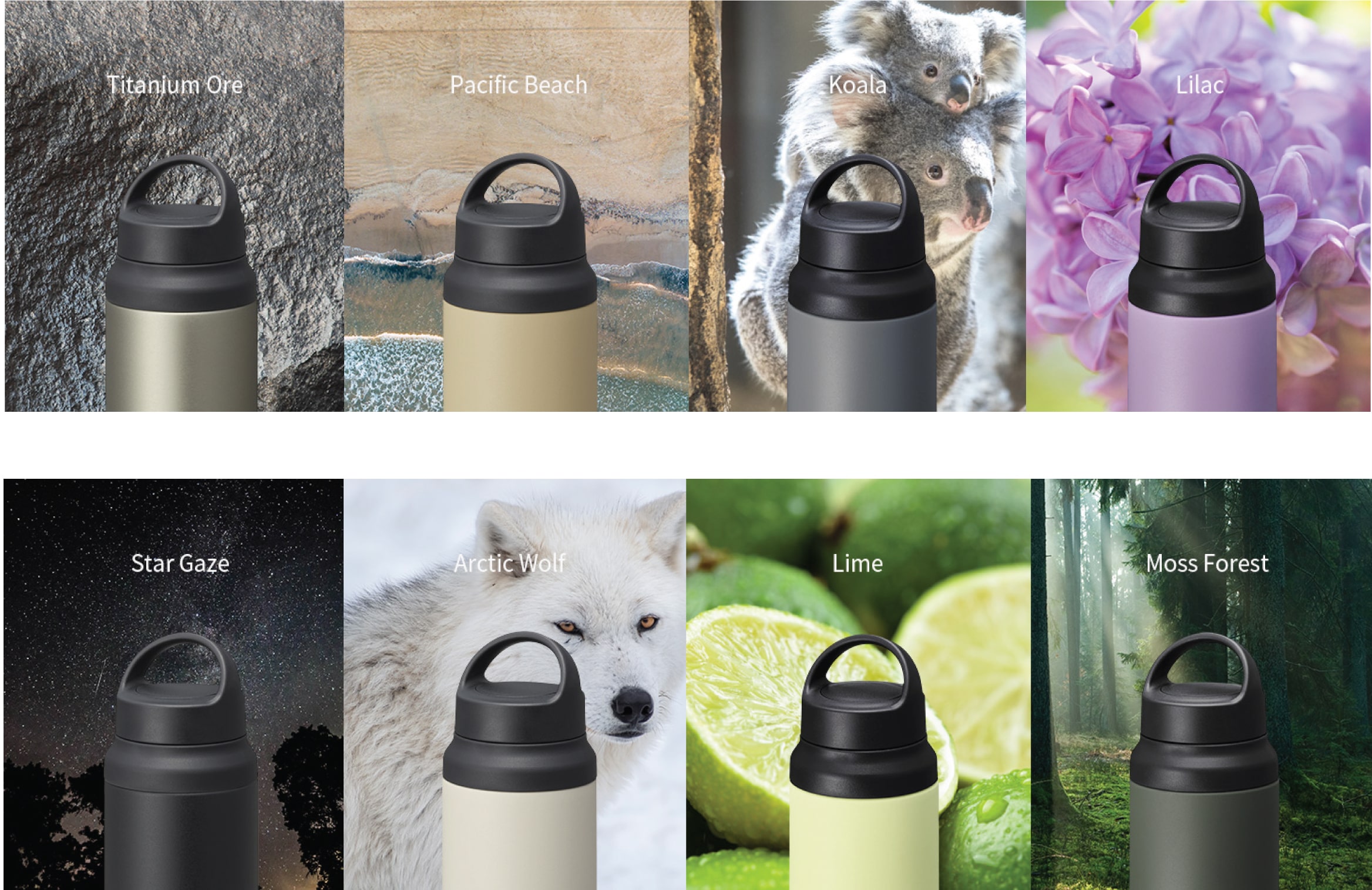 Different bottle capacity for different occasions
There are 400ml, 600ml and 800ml capacity can be chosen, which suitable for any outdoor and indoor occasions like camping, hiking, running, workout or etc.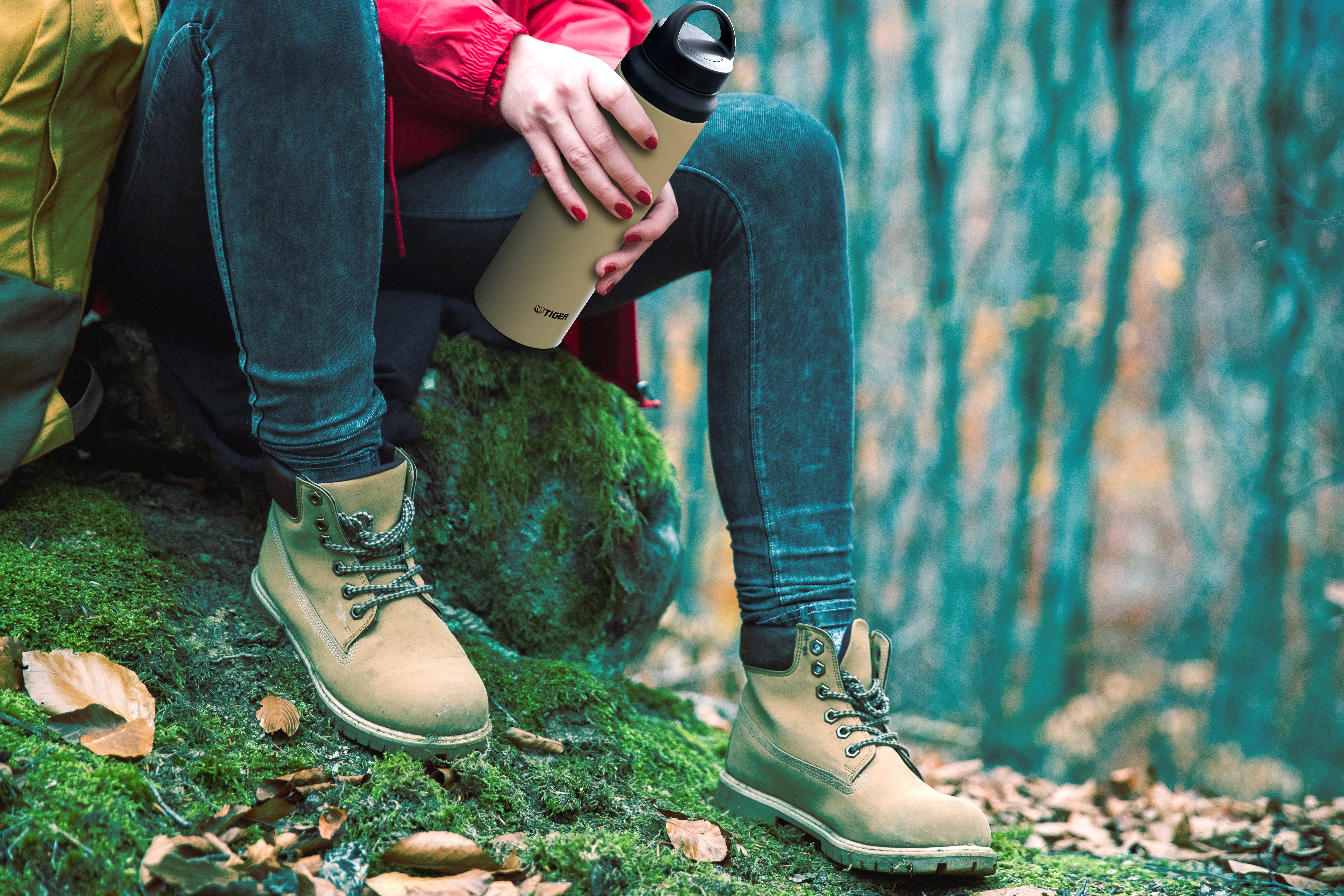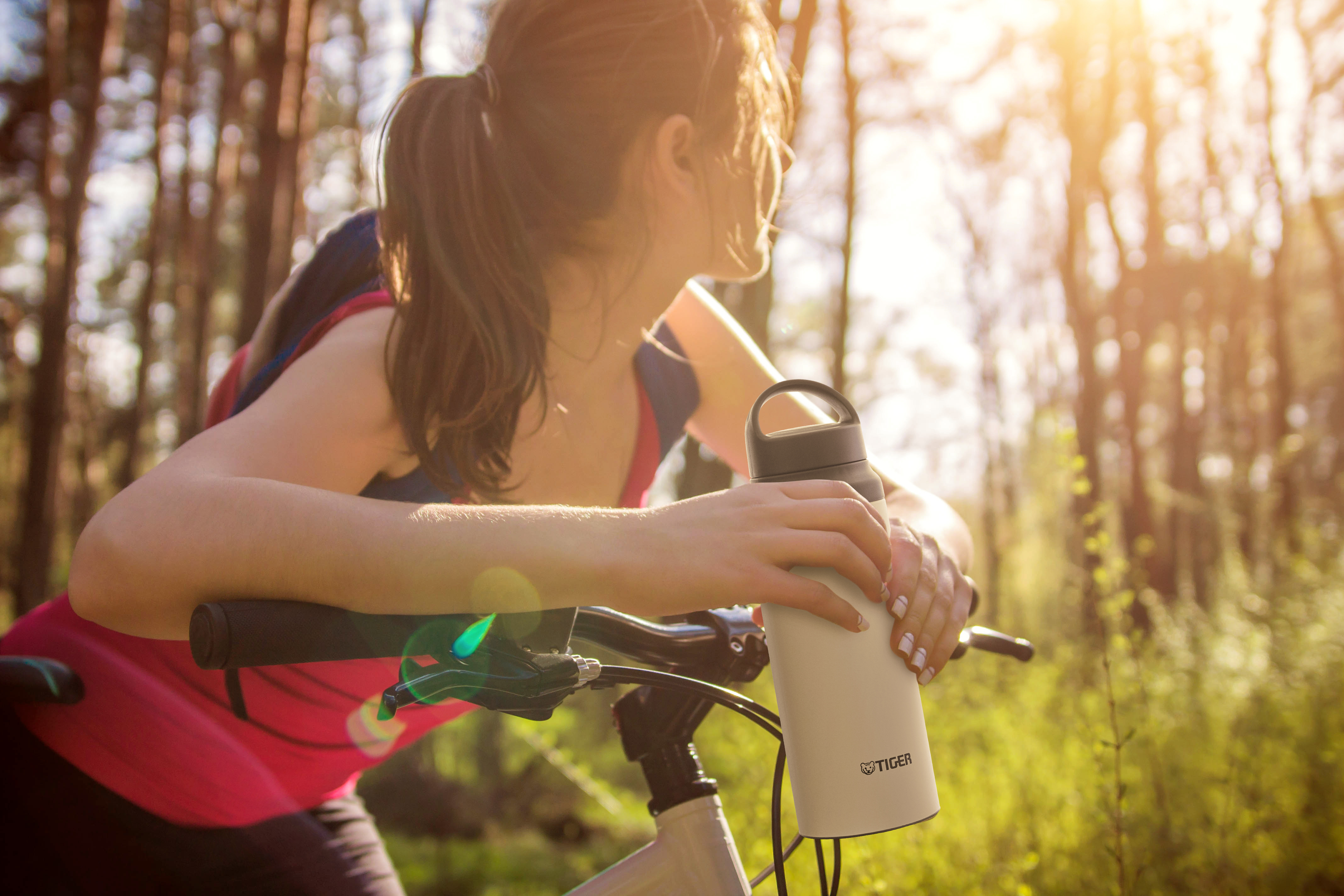 Lightweight bottle design
TIGER exclusive spinning processing technology makes the inner layer thinner (around 0.1mm), which makes the bottle easier to carry.

SUPER CLEAN Plus finishing
SUPER CLEAN Plus finishing prevents odors and stains.

Antibacterial finishing obtains the certification of SIAA
The antibacterial finishing used on handle and spout obtained the certification of SIAA, more safe and health when drinking.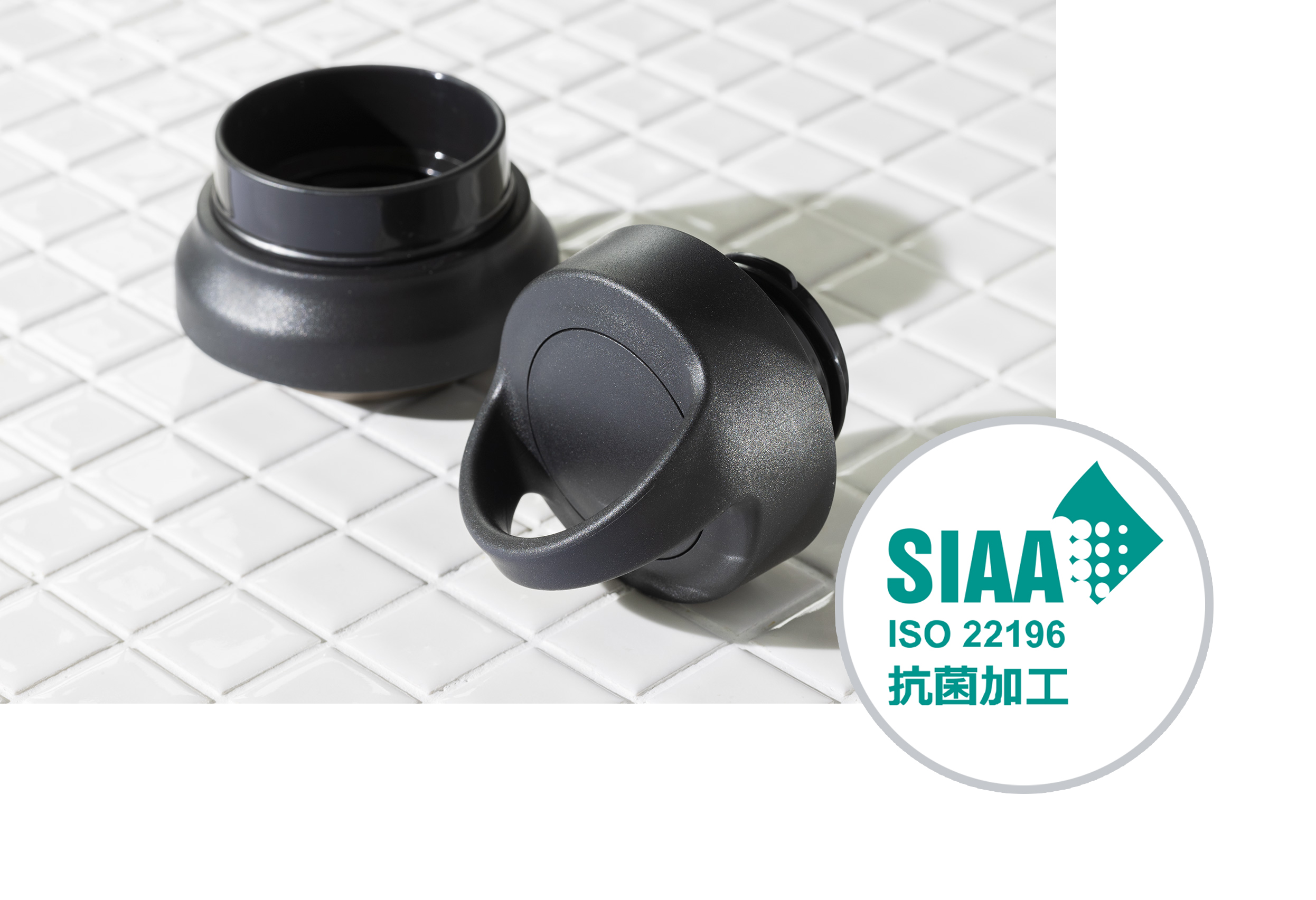 Specially-designed slant handle
Different from other sports bottles, slant handles can make you hold better and easier.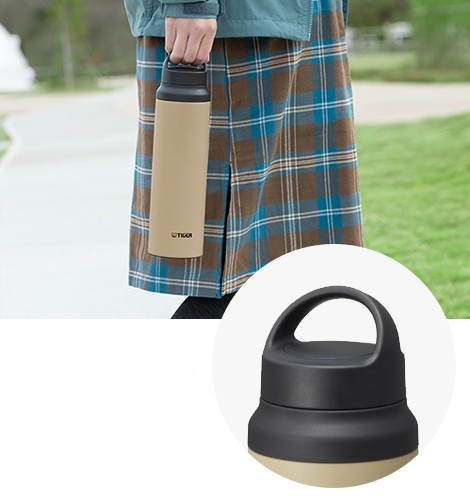 Ice filter attached
Wide mouth of 5.3cm design and together with the ice filter can prevent from popping out the bigger ice cube, make you enjoy a hassle-free iced drinks!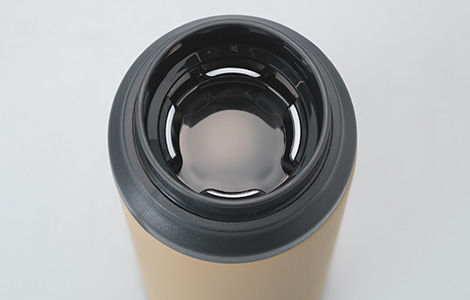 Non-slip surface finishing
Bottle adopt non-slip surface finishing, which prevent from sliding from hand.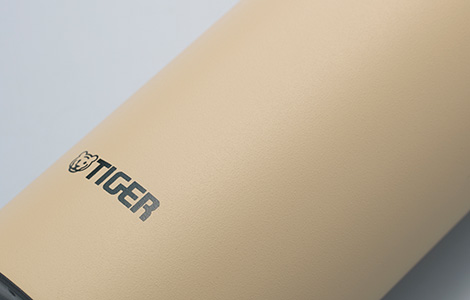 Anti-crash materials
The bottom of the bottle is made of elastomer resin, which can be placed gently and quietly when putting on the desk, protects the bottom from crash and impact.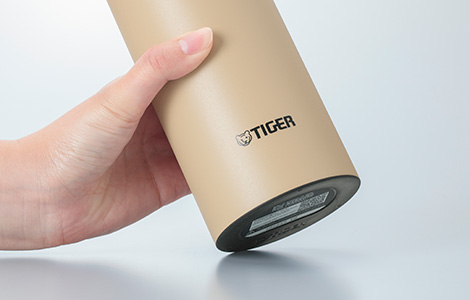 Few detachable parts for comprehensive cleaning
The bottle consists of only few parts; each part can be detached easily which allows more comprehensive cleaning.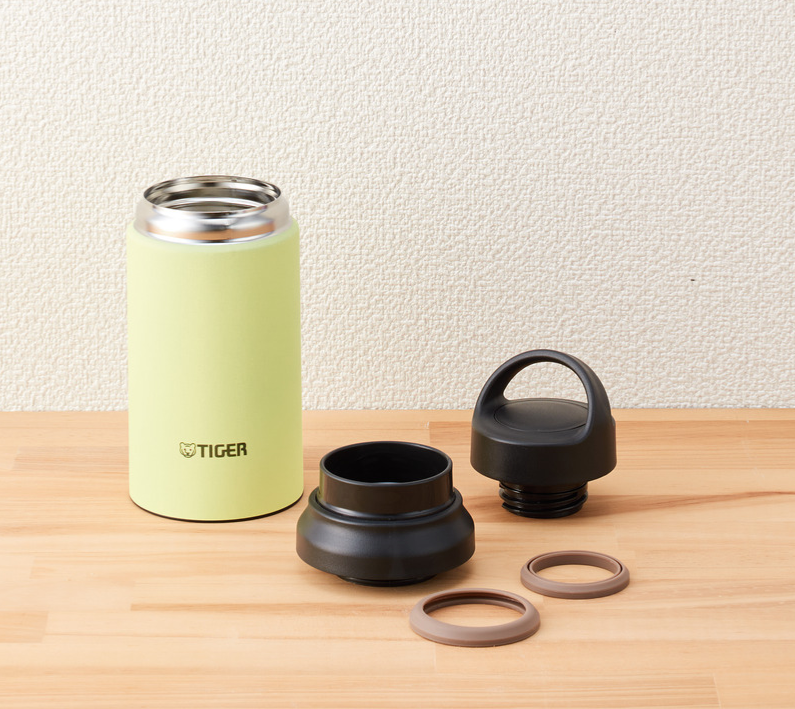 Keep hot and cold
Double wall vacuum insulation will keep beverages hot or cold for over 6 hours. Suitable for any seasons.