New subtle color tone bottle design
The new subtle color tone bottle design looks more mature, performs the urban beauty and stylish in any occasion.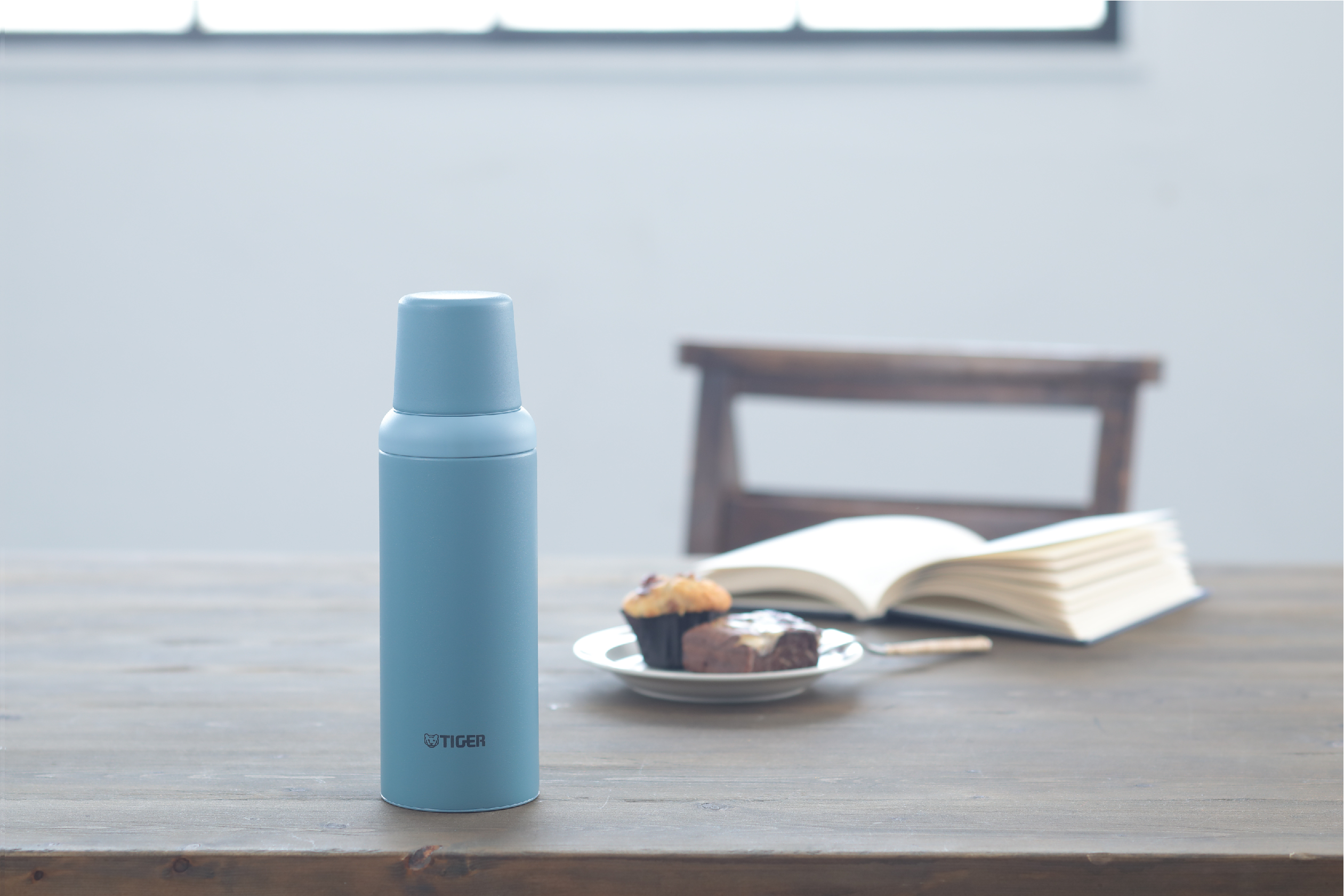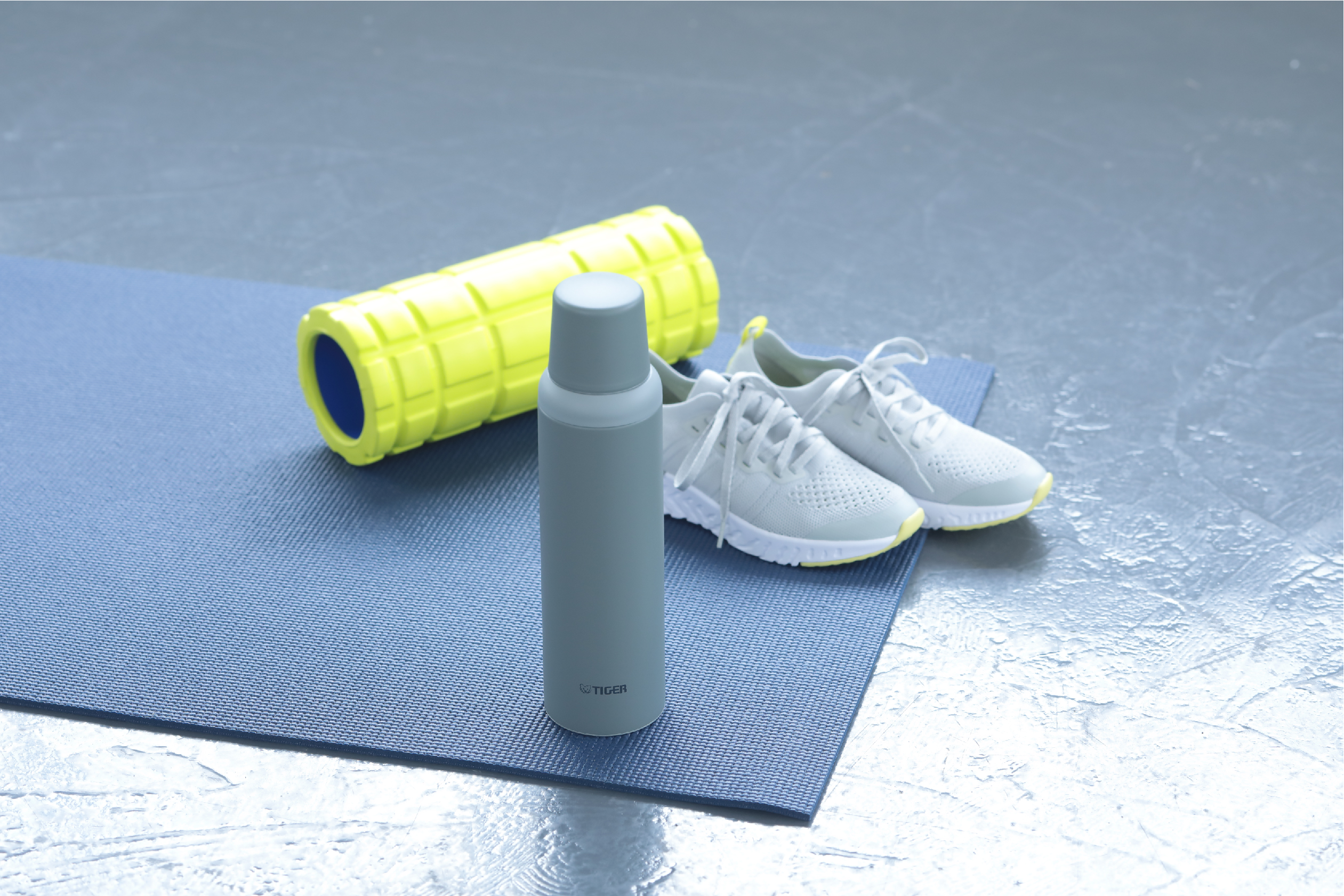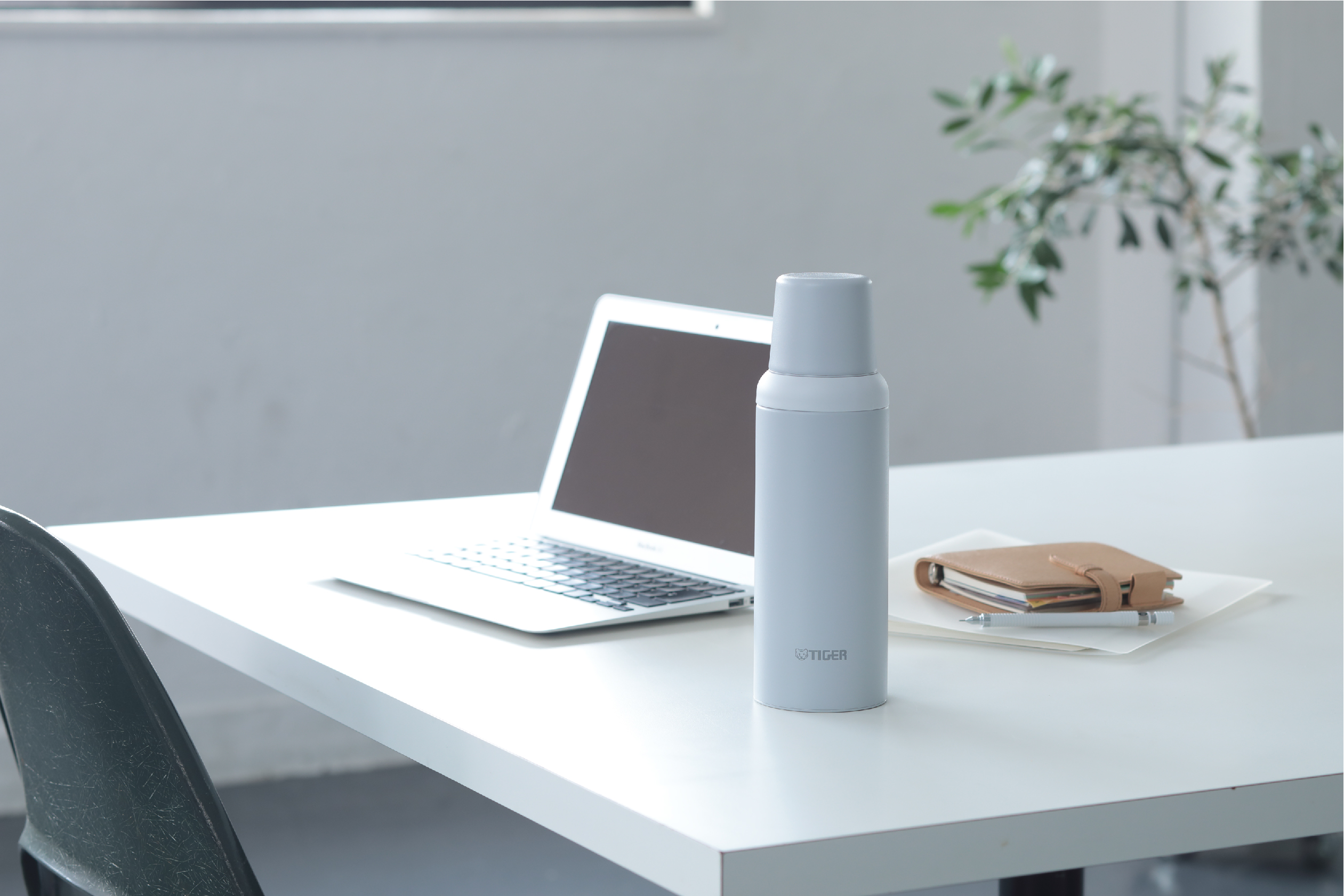 Comes with a cup to share more enjoyment
Thermal bottle with cup, and with 600ml and 800ml large capacity bottle design can share the beverage with others at anytime.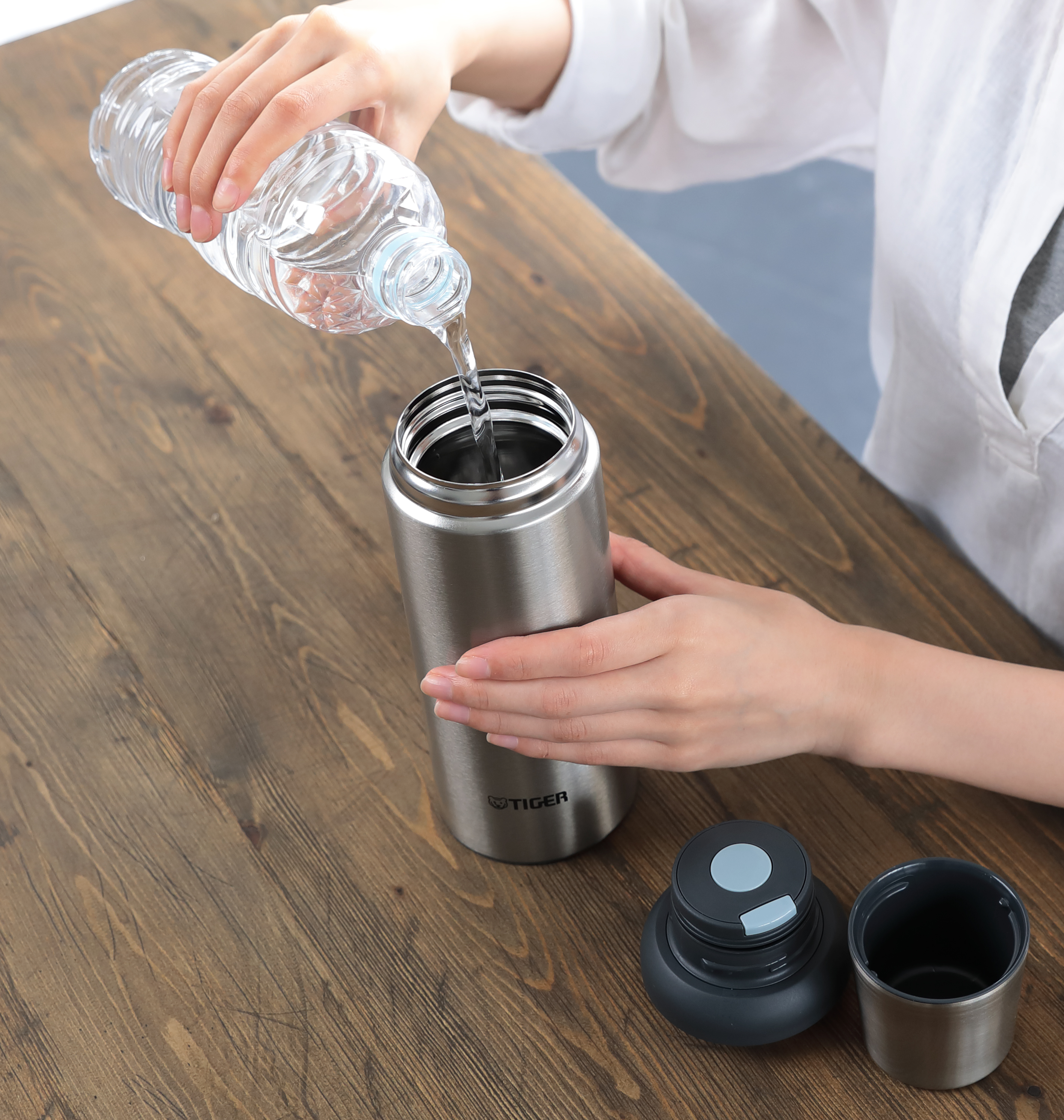 SUPER CLEAN Plus finishing
SUPER CLEAN Plus finishing prevents against odors and stains.

Drinking more smoothly of easy push and pour stopper lid
Perfect for comes with cup bottle design and easy push and pour stopper ild. When press the open button, the beverage can be poured from 360°C direction; and press the close button just by one hand after finish pouring.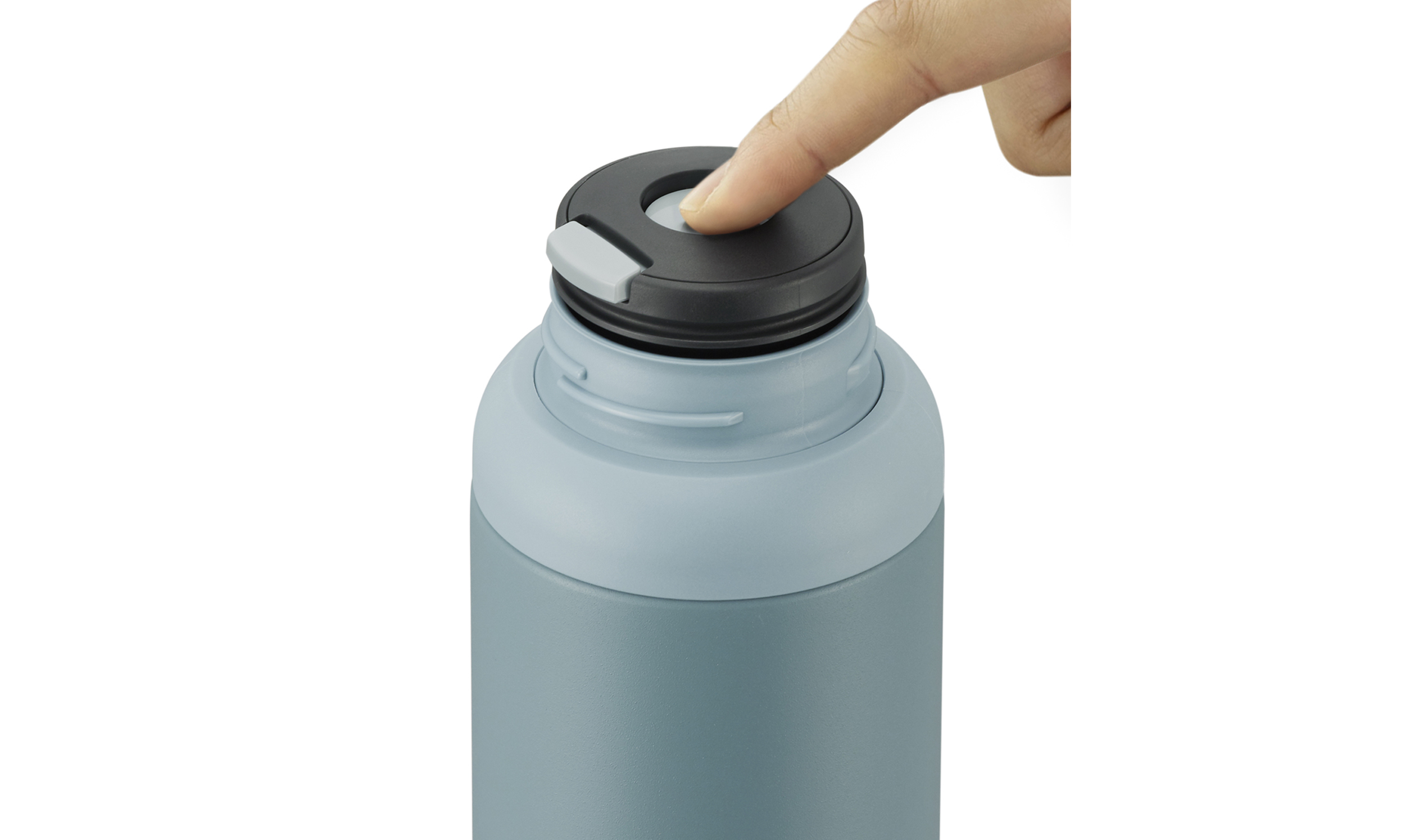 Anti-crash materials
The bottom of the bottle is made of resin material, which can be placed gently and quietly when putting on the desk, protects the bottle from crash and impact.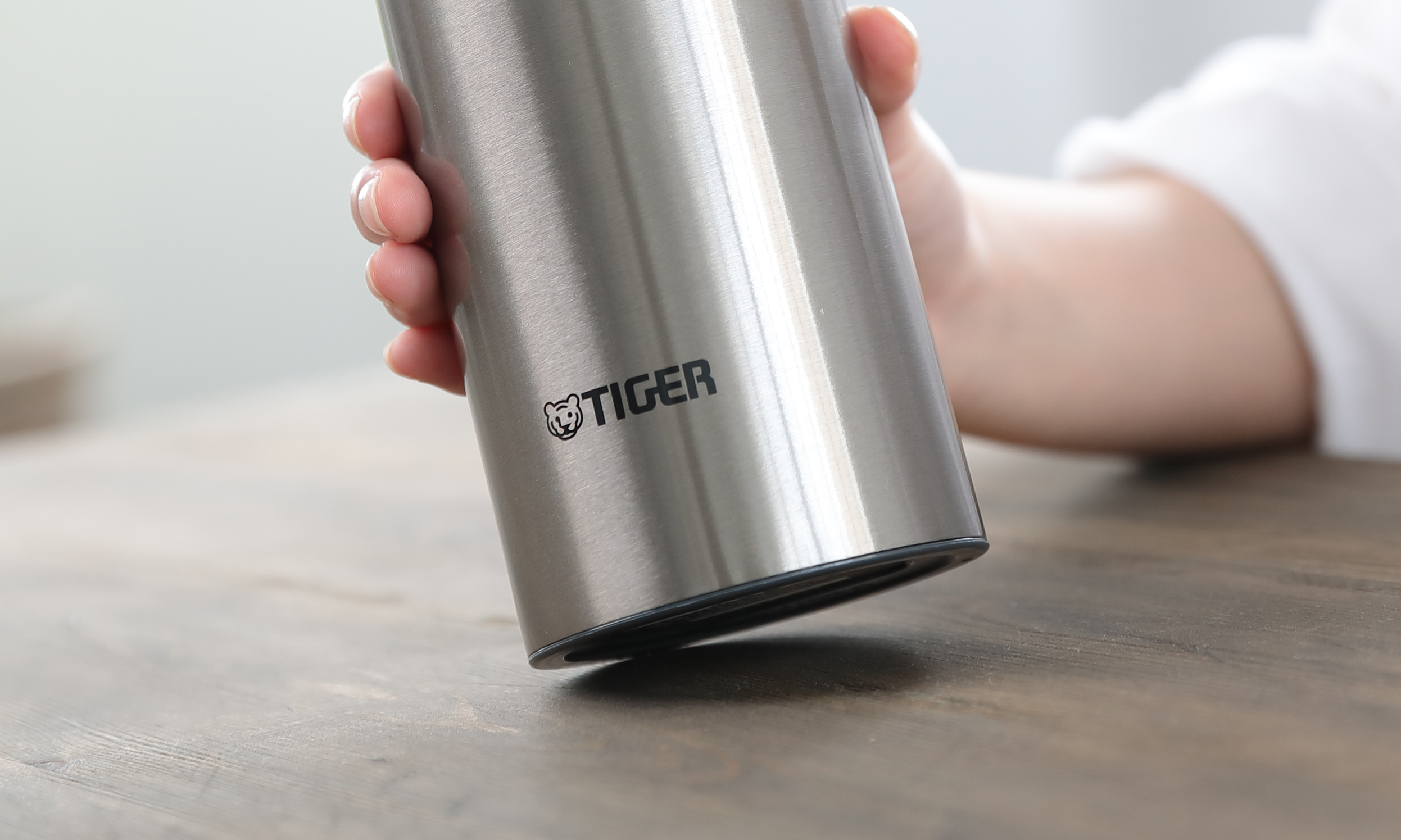 Entirely rinsable
The bottom part leaser welded. The main body is rinsable entirely.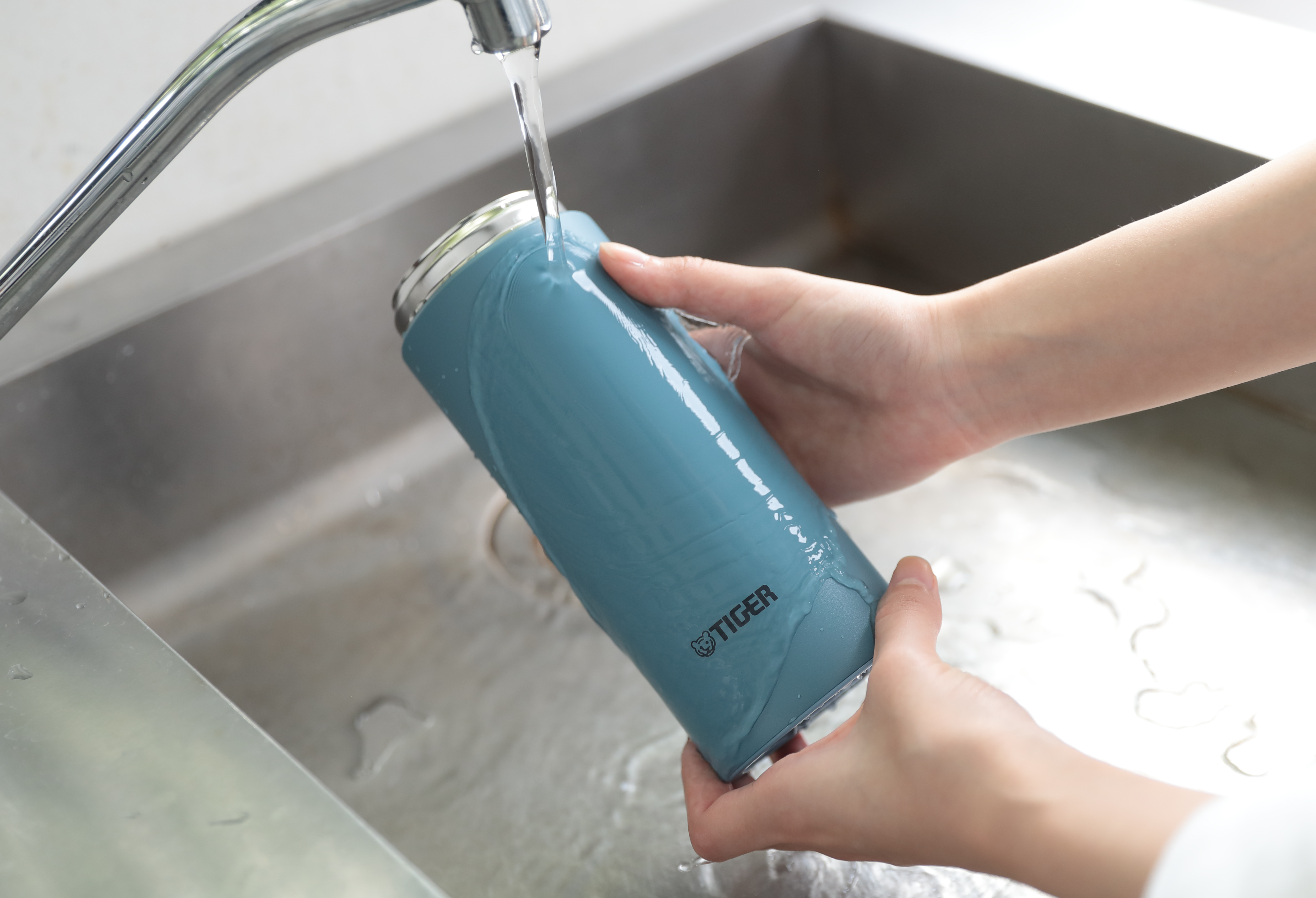 Few detachable parts for comprehensive cleaning
The bottle consists of few parts; each part can be detached easily which allows more comprehensive cleaning.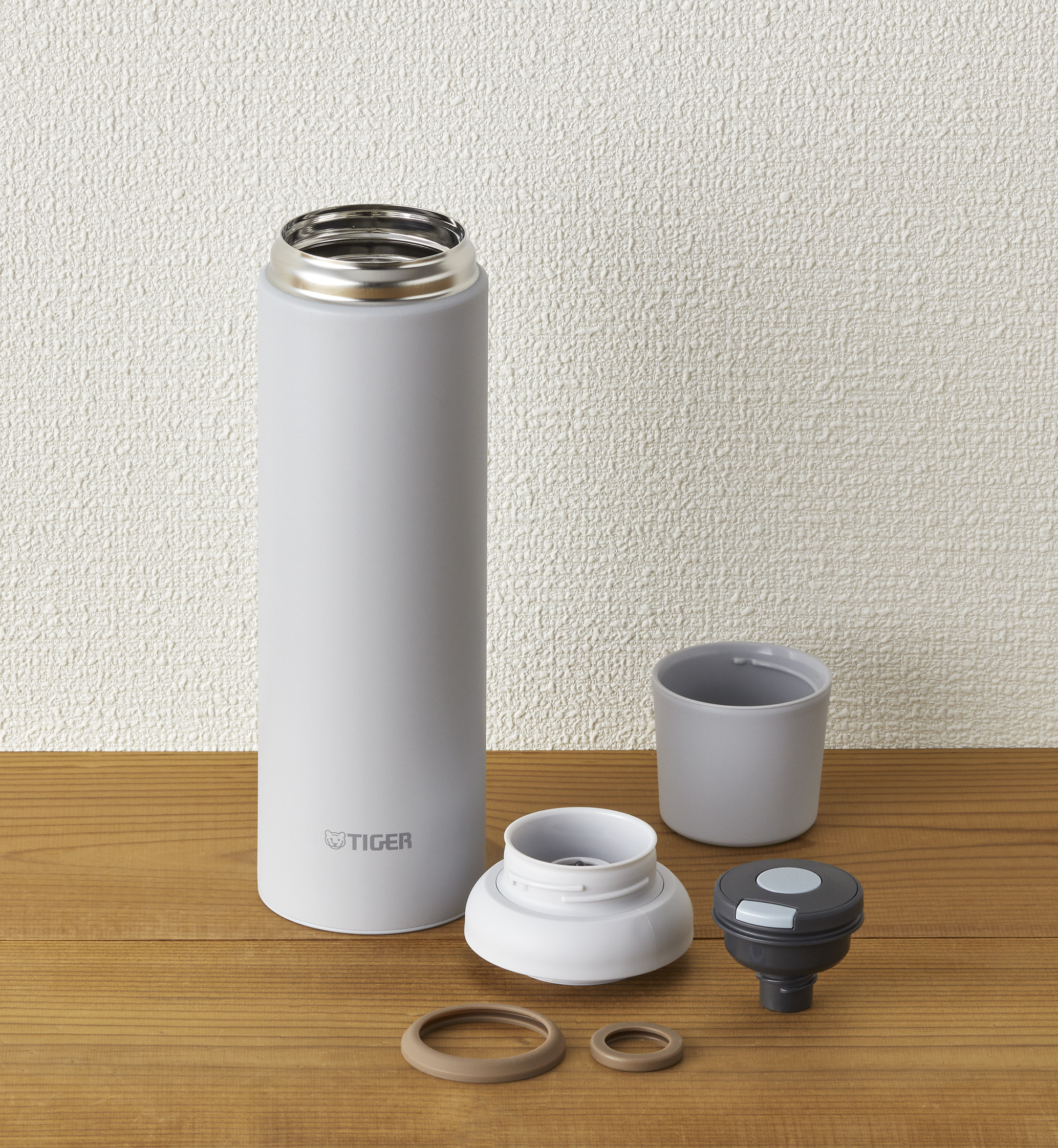 Keep hot and cold
Double wall vacuum insulation will keep beverages hot or cold for over 6 hours. Suitable for any seasons.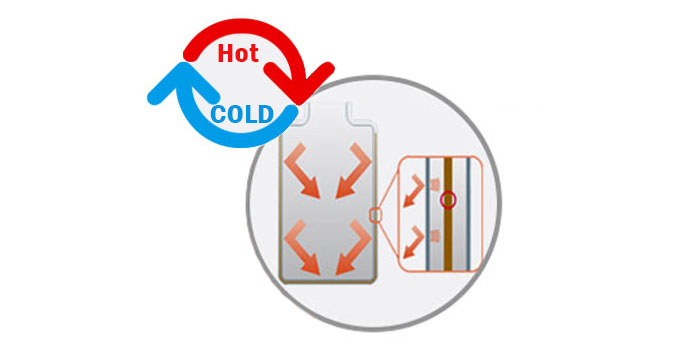 Model No.
MSI-A060
MSI-A080
Colour
Smoky Blue (AS), Ash Gray (HA), Grayish White (WG), Clear Stainless (XC)
Inner Materials
304 Stainless Steel
Capacity
0.6L
0.8L
Heat Retention (6 hours)
71℃ or above
75℃ or above
Cold Retention (6 hours)
8℃ or below
7℃ or below
Thermal Bottle Dimensions (cm)
7.8×7.8×24.8
7.8×7.8×29.7
Thermal Bottle Weight (kg)
0.31
0.35
Thermal Bottle Dimensions: width x depth x height