Take your own bottle at everywhere!
Total 6 styles of different colors and patterns in which children can choose their favorite bottle by their own preference, more attractive for them get used to drinking water with the adorable bottle in daily life.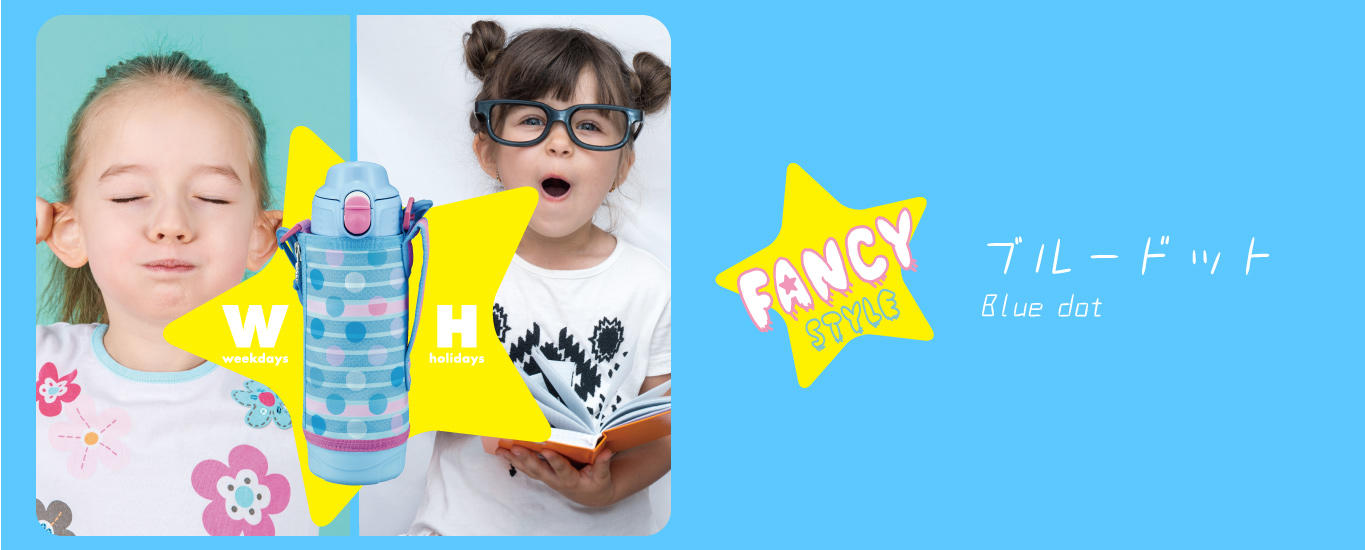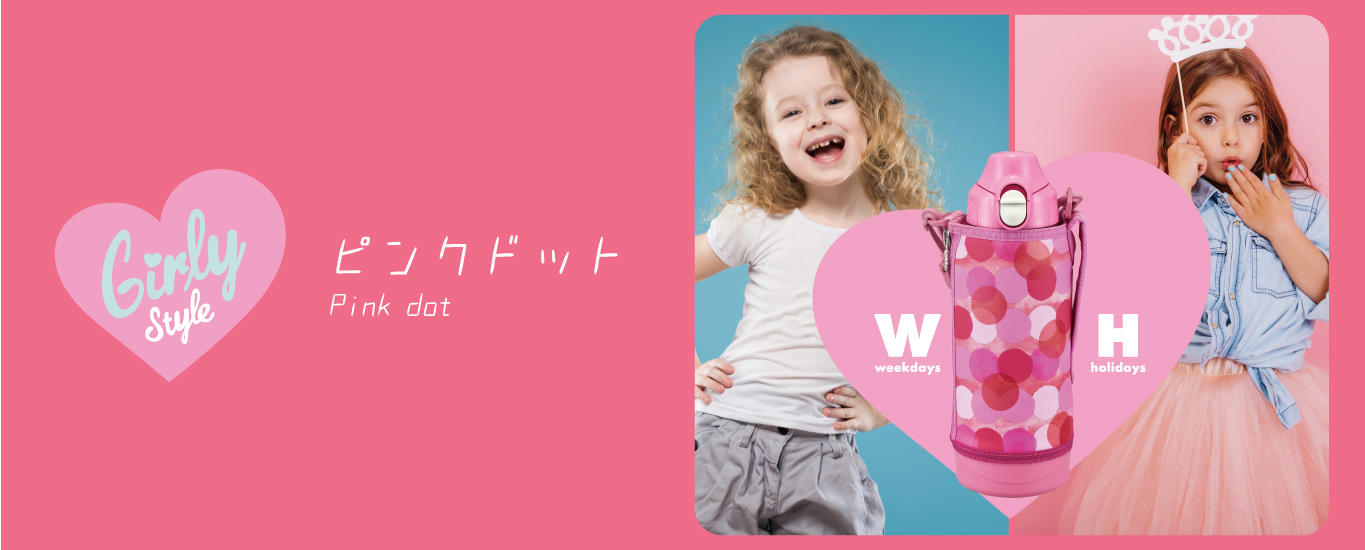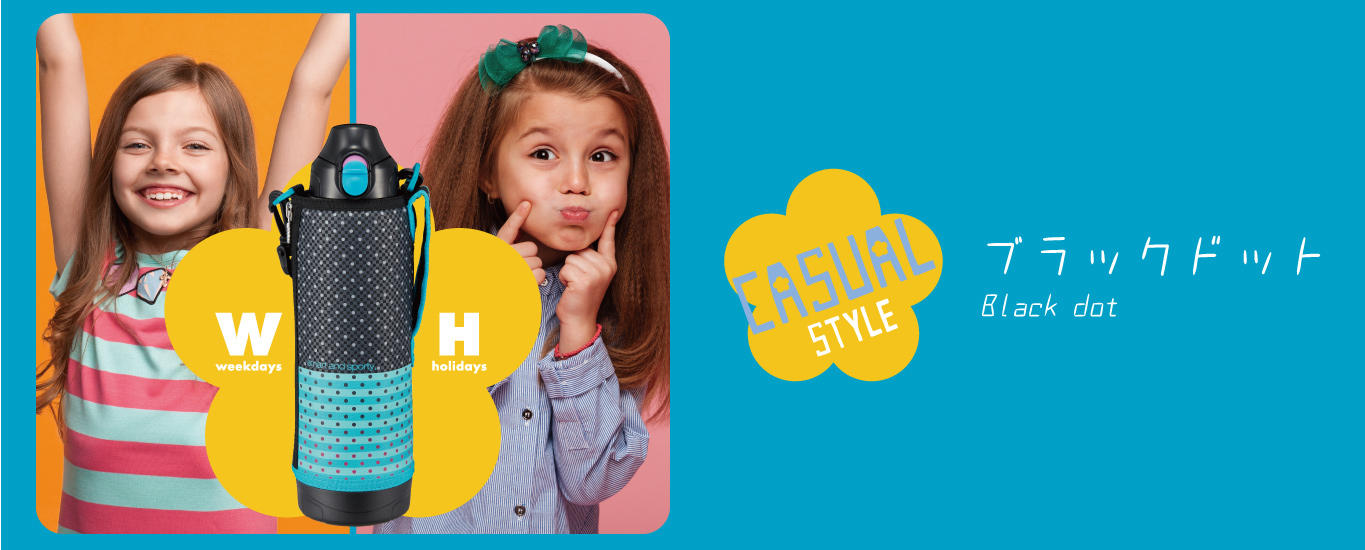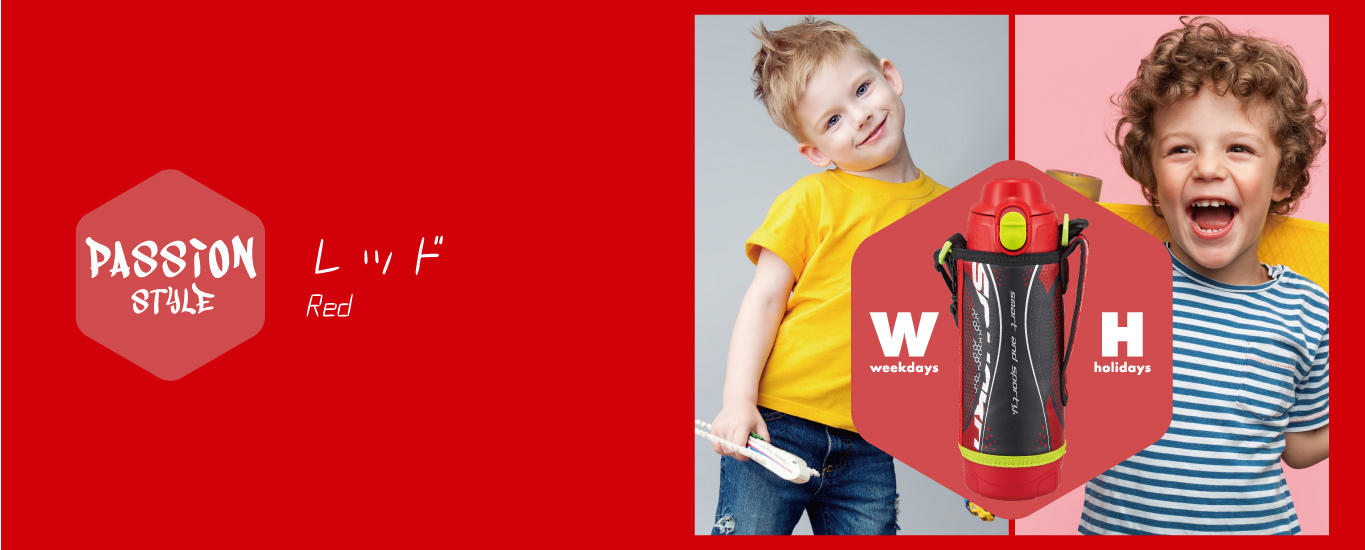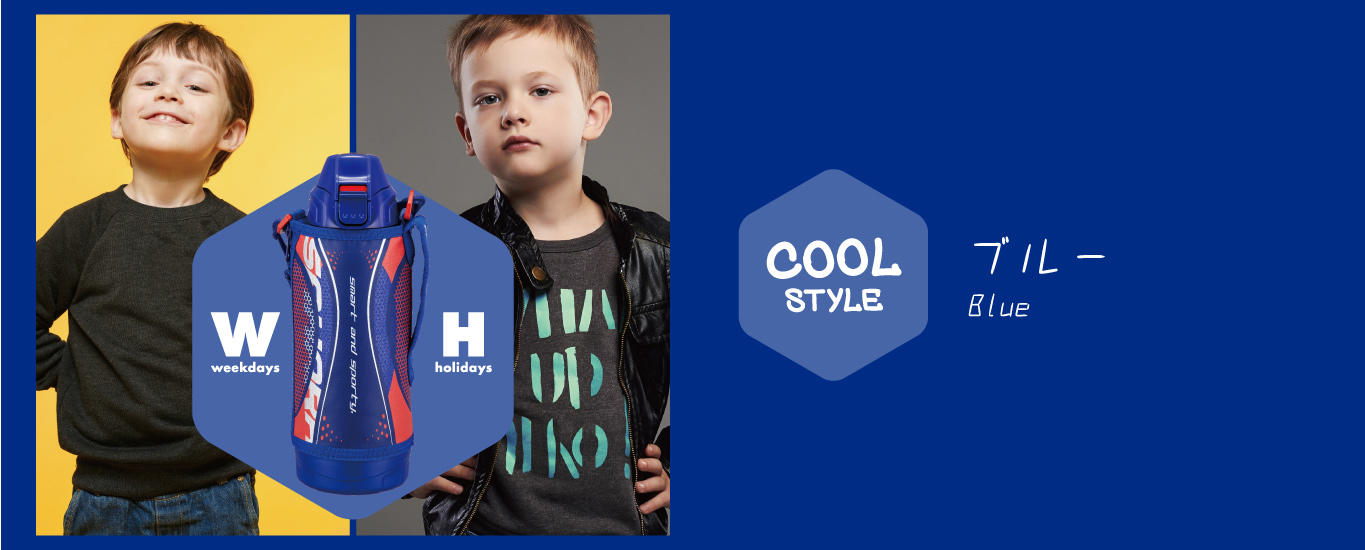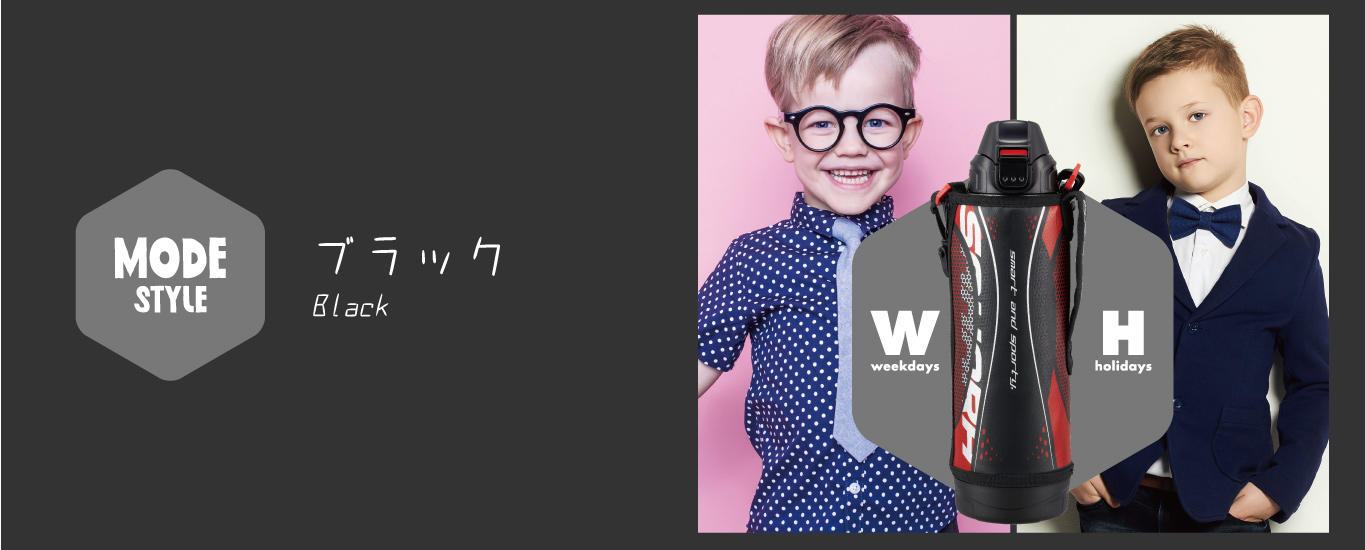 2-Way Bottle - Direct and Cup
Two bottle caps available for hot and cold drinks, suitable for any season and outdoor activities.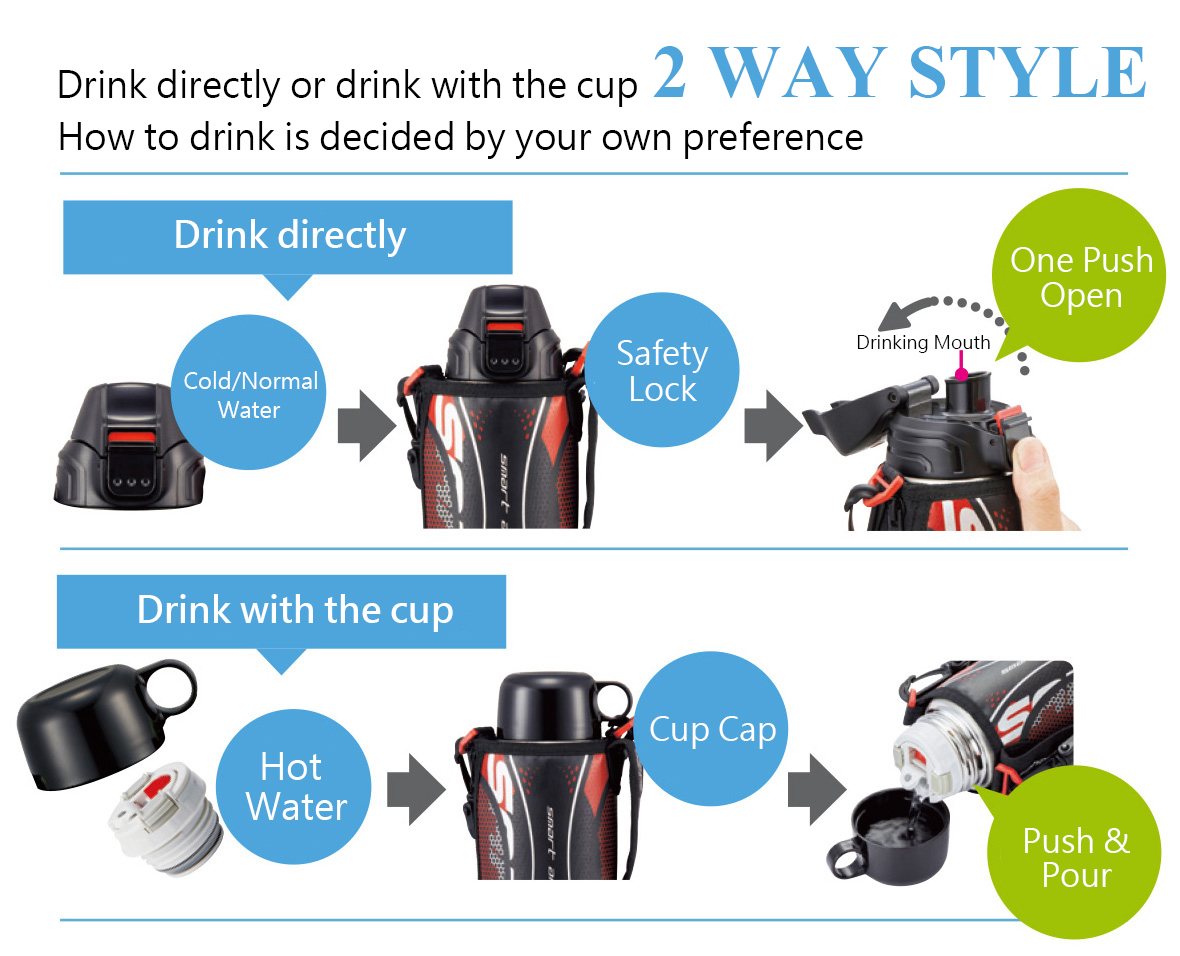 One-touch attachable/ detachable pouch belt
The pouch belt can be fastened or removed by one touch only, more easily, and convenient design. It also adopts the YKK zipper which is more durable and long-lasting.

Avoid of mistaking other's bottles! Attach pouch tag and cap label
To avoid mistaking other's bottles, the attached pouch tag and cap label* provide the place to write down your name. Total 8 colors of the cap label for replacement.
*For MBO-H050 only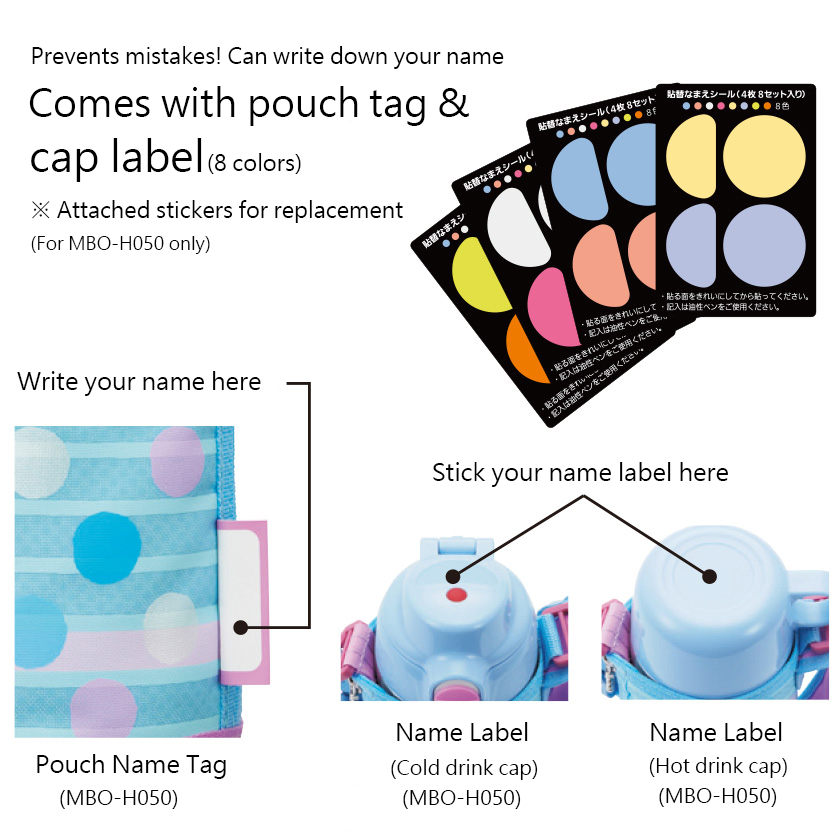 SUPER CLEAN finishing
SUPER CLEAN finishing prevents against odors and stains

Anti-crash bag & Durable bottle bottom
The anti-crash bottle case protects the bottle from impact. The bag is also washable. The bottom of the bottle is made of thicker resin, more durable and perfect for children's outdoor activities.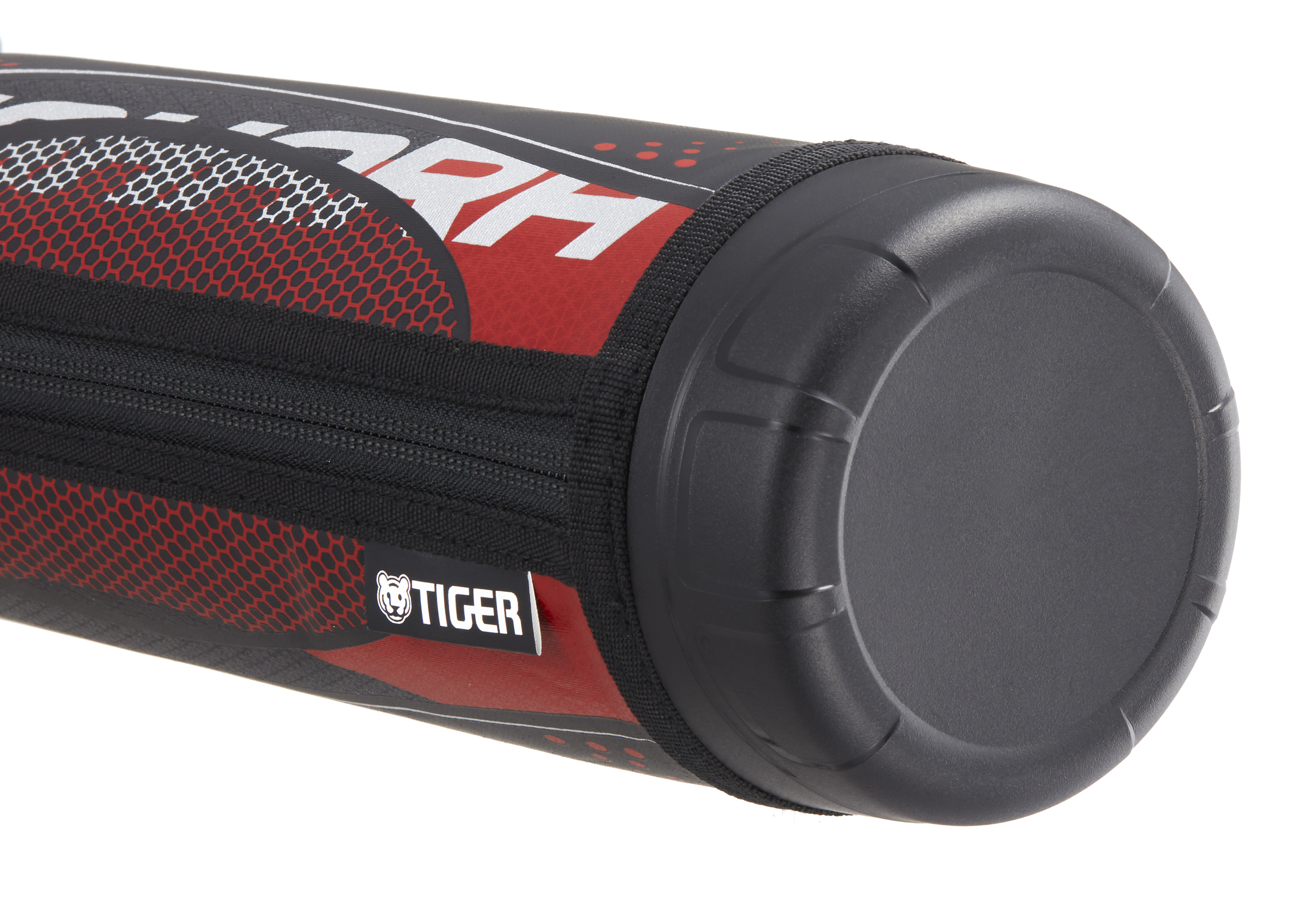 Keep hot and cold
Double-wall vacuum insulation will keep beverages hot or cold for over 6 hours. Suitable for any season.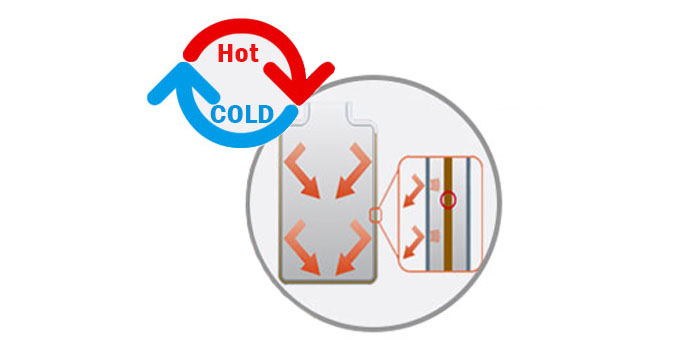 Detachable parts for comprehensive cleaning
Children use thermal bottles every day. Cleanliness is what we are concerned about the most. Detachable parts are designed for easier cleaning.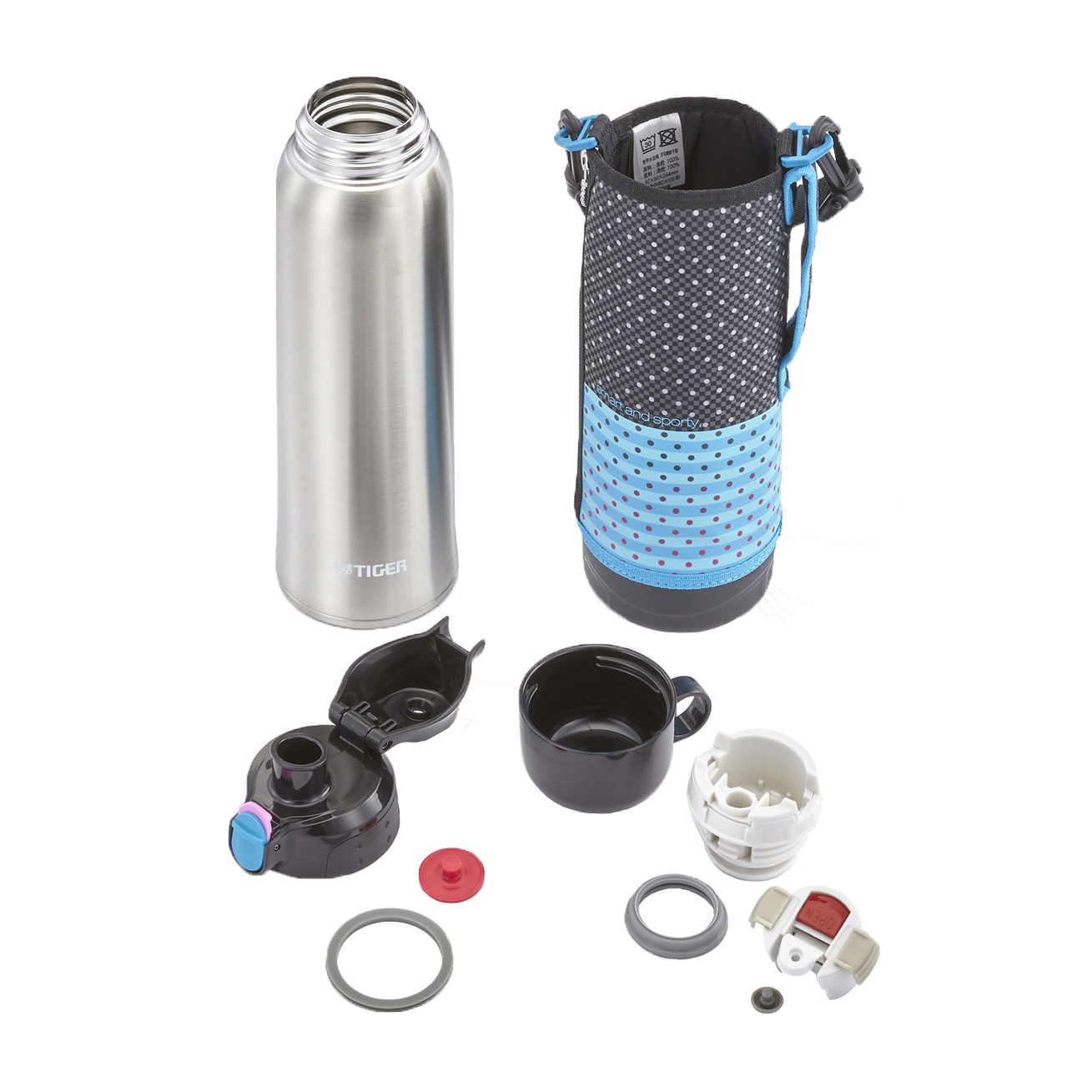 Model No.
MBO-H050
MBO-H080
MBO-H100
Colour
Blue Dot (AT), Red (R)
Pink Dot (PT), Blue (A)
Black Dot (KT), Black (K)
Inner Materials
304 Stainless Steel
Capacity
0.5L
0.8L
1.0L
Heat Retention (6 hours)
73°C or above (cup bottle)
77°C or above (cup bottle)
79°C or above (cup bottle)
Cold Retention (6 hours)
8℃ or below
Thermal Bottle Dimensions (cm)
(direct) 6.9×8.7×21.5;
(cup) 6.9x7.7x22.6
(direct) 8.4×9.5×23.8;
(cup) 8.4x8.5x25.0
(direct) 8.4×9.5×28.2;
(cup) 8.4x9.5x29.5
Thermal Bottle Weight (kg)
(direct) 0.34kg;
(cup) 0.33kg
(direct) 0.47kg;
(cup) 0.45kg
(direct) 0.54kg;
(cup) 0.53kg
Remarks
***To avoid children from getting major or minor burns, too hot beverages are not recommended.
Thermal Bottle Dimensions: width x depth x height