Recipe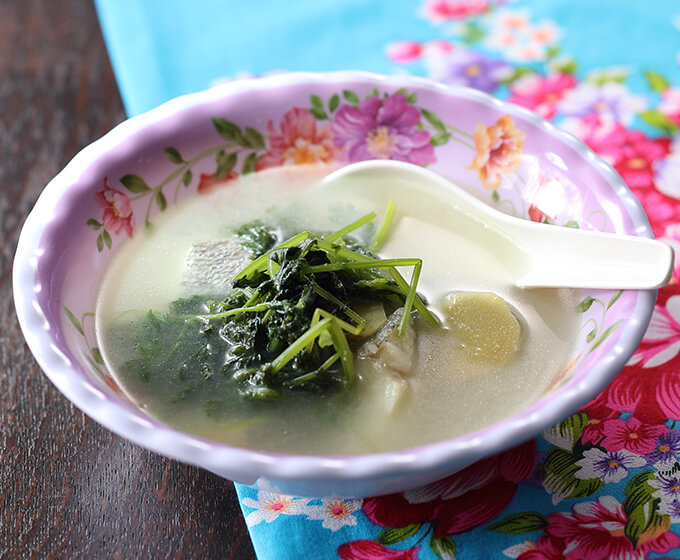 Coriander and Fish Fillet Soup
57 kcal per serving
Ingredients
[The amount shown in the picture is for 1.8L( 10cup) type.]
1. White fish ………… 150g
2. Coriander ………… 35g
3. Ginger ………… 15g
4. Salt ………… To taste
5. Water ………… 600mL
Condiments( 6.~8.)
6. Sesame oil ………… 1 teaspoon
7. Salt ………… 1/2 teaspoon
8. White pepper ………… To taste
1. White fish ………… 300g
2. Coriander ………… 70g
3. Ginger ………… 30g
4. Salt ………… To taste
5. Water ………… 1200mL
Condiments( 6.~8.)
6. Sesame oil ………… 2 teaspoons
7. Salt ………… 1 teaspoon
8. White pepper ………… To taste
How to make
Slice the white fish, mix the slices with the condiments and pickle in the refrigerator for a while.
Cut the coriander into halves.
Slice the ginger.
Load the inner pot with 1, 2 and water.
Select the "調理 ∙ 蒸煮 / Slow Cook" menu, set the heating time to 40 minutes
and press the [炊飯 / Start] key.
When cooking is complete, season with salt and put into a bowl.